TRUCKS. >>> ALL RIGHT. SALES OF ELECTRIC VEHICLES ROSE WORLDWIDE LAST YEAR, MOSTLY LED BY EUROPE AND CHINA. GLOBAL SALES TARGETED 7.8 UNITS IN 2022.
THAT'S UP 68% FROM THE PREVIOUS YEAR. U.S. MANUFACTURE CHEVROLET IS GEARING UP TO DEBUT THE FIRST EVER FULLY ELECTRIC VERSION OF THE CORVETTE. ANNE-MARIE, I'VE NOT BEEN AN ELECTRIC VEHICLE FAN UNTIL I SAW THIS PHOTO OF THE CORVETTE.
>> IT'S HOT. >> VERY HOT. GM HAS BEEN MANUFACTURING VEHICLES BUT THE RACE IS ON TO DEVELOP AN ALL ELECTRIC SPORTS CAR. WE ARE JOINED NOW WITH MARK.
THANKS FOR JOINING US.
>> THANK YOU. S THE A BIG DAY FOR CORVETTE AND FANS OF THE INTRODUCTION OF THE E-RAY. THIS IS ANTIC ELECTRICFIED CORVETTE. IT'S 610 FRONT AXLE AND 450 OFF THE REAR. 70 YEARS AGO THIS VERY DAY, THE FIRST CORVETTE WAS INTRODUCED AT WALDORF IN NEW YORK.
THAT'S GOING TO BE A BIG RENOVATION. WE DECIDED TO PUT IT ON ROCKEFELLER CENTER ICE AND DID A FEW CLOSED COURSE EXPERT DOUGHNUTS ON IT. IT WAS QUITE COOL. BIG DAY FOR EVERYBODY. >> LET ME ASK YOU A QUESTION.
CORVETTE IS IN A SPECIAL CATEGORY. IT'S NOT JUST ABOUT — THIS IS A CAR WITH A STORY. IT'S SEXY. WE CAN SEE THE CAR IS SEXY ON THE OUTSIDE. WE KNOW THE CARS ARE FAST.
AT THIS POINT, PEOPLE KNOW EV CARS HAVE BEEN VERY FAST.
THERE WAS A TIME YOU DIDN'T THINK. THERE'S SOMETHING EV CARS DON'T HAVE THAT GAS CARS DO. THEY DO HAVE THE PURR. WE KNOW CORVETTES RIGHT?
>> YOU'RE RIGHT. >> RIGHT. SO THERE'S — I DON'T KNOW HOW YOU DESCRIBE THE SOUND OF A CORVETTE. IT'S BETWEEN A ROAR AND PURR OF A BIG CAT. >> I THINK IT'S A SYMPHONY.
THAT'S WHAT IT IS. >> IS THAT SOMETHING YOU CONSIDERED DESIGNING THIS CAR FOR THOSE PEOPLE THAT ARE JUST CORVETTE ENTHUSIASTS? ARE THEY GOING TO MISS THAT ROAR? WHAT DOES THIS CAR SOUND LIKE? >> THIS CAR IS A HYBRID, PERFORMANCE HYBRID.
WHAT YOU GET, IT HAS STEALTH MODE. THE CAR CAN OPERATE ON ELECTRIC ONLY. THEN IF THE LOT SIERRA LEONE IS APPLIED, THE REAR ENGINE FIRES. SO YOU CAN GET BOTH IN THIS CAR WHICH IS — WE DID THINK ABOUT THIS. WE WERE MINDFUL OF THAT.
IT'S BEST OF BOTH WORLDS. IT'S AN ALL YEAR AROUND VEHICLE WHICH IS EXCITING FOR CUSTOMERS.
>> LET'S TALK ABOUT YOUR RIVALS IN THIS SPACE. DODGE IS COMING OUT WITH THE CHALLENGER E MUSCLE. I AGREE WITH ANNE-MARIE.
YOU DON'T HAVE TO HAVE E IN EVERYTHING THAT'S ELECTRIC. I GET IT. I LOVE THE SAME STINGRAY. YOU'VE GOT THE ELECTRIC VERSION OF THE PORSCHE 718. HOW WILL YOU COMPETE AGAINST OTHER MANUFACTURES LOOKING INTO JUMP INTO THIS SPACE SPECIFICALLY SPORTS VEHICLES THAT ARE ELECTRIC?
>> I THINK WE DESIGN THE FIRST WHICH IS THE MID ENGINE CAR YOU SEE BEHIND ME.
THAT ARCHITECTURE AND BACKBONE WAS DESIGNED WITH QUITE A FEW VARIANTS IN MIND. YOU'RE SEEING THE THIRD VARIANT IN THE CA STORY. FIRST ONE WAS THE BASE LT 2 CORVETTE AT A GREAT PRICE POINT. MOST PEOPLE CAN ATTAIN YOU SEE THE ZO 6 WE INTRODUCED RECENTLY WHICH IS A FLAT PLANE CRANK.
REALLY HIGH RPM GASOLINE ENGINE. NOW YOU SEE THE E-RAY. IF YOU LOOK AT THE TUNNEL AND ARCHITECTURE, IT WAS DESIGNED TO CARRY THE BATTERIES FOR THE THE ARCHITECTURE IS ONLY IN INFANCY IN TERMS WHAT IT'S GOING TO DELIVER IN TERMS OF DIFFERENT PROPULSION, DIFFERENT PERFORMANCE AND DIFFERENT EXCITEMENT FOR CUSTOMERS. WE'VE GOT A GREAT RUNWAY FOR THE CORVETTE. YOU KNOW, WE JUST KEEP RAISING THE BAR HERE.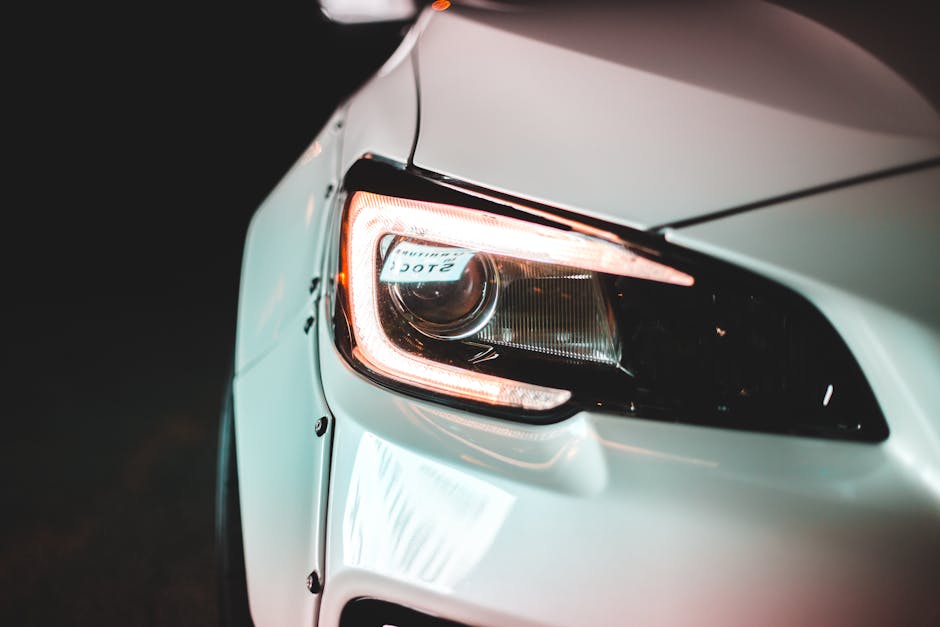 WE'RE GOING TO KEEP DOING THAT. WE DID THAT WHEN WE ARCHITECTED THE CAR. I CAN'T WAIT TO SEE THE EXCITEMENT AS PEOPLE GET TO DRIVE THIS CAR BEHIND ME FOR THE FIRST TIME. >> WE KNOW GM HAS PLANS TO BE AGGRESSIVE WHEN IT COMES TO ELECTRIC VEHICLES. THE HOPE IS I THINK THAT WE HEARD FROM YOUR CEO THAT EXPECTATION IS THAT ELECTRIC VEHICLES WILL BE PROFITABLE BY 2025.
YOU KNOW IT'S NOT JUST PROVIDING THE VEHICLES AT VARIOUS PRICE POINTS. A LOT OF VEHICLES ARE REALLY EXPENSIVE. THAT'S ONE THING. THE OTHER THING IS THE INFRASTRUCTURE. YOU NEED PLACES TO CHARGE IT.
THE BATTERIES. YOU NEED ACCESS TO BATTERIES. THEY'RE MADE HERE IN THE U.S. BATTERIES THAT CHARGE FASTER.
RIGHT NOW, MINIMUM 20 MINUTES. YOU COULD BE THERE 40 MINUTES CHARGING YOUR VEHICLE. I WANT TO ASK YOU WHAT ELSE NEEDS TO BE DONE TO SEE THE EXPLOSION OF EV VEHICLES THAT GM IS PREDICTING? >> I THINK — BY THE WAY, THE INDUSTRY IS REALLY DRIVING AND PARTNERING WITH VARIOUS DIFFERENT CHARGING COMPANIES TO DOZEN THIS. AND THE POWER UTILITY COMPANY.
THERE'S A PRETTY MASSIVE EFFORT. IN FACT, GM BY ITSELF IS INSTALLING OVER 40,000 CHARGERS AT PLACES THAT ARE NEAR OUR DEALERSHIPS IN THE MUNICIPALITIES. ABOUT 90% OF THE POPULATION LIVES LESS THAN 10 MILES FROM ONE OF OUR DEALERSHIPS. THOSE 4,000 DEALERS HAVE A GOOD FOOTPRINT INTO EVERYBODY'S LIVES THAT BAYOUSED AND NEW VEHICLES. THAT'S THE BEGINNING OF IT.
I WOULD SAY ON THE SPEED PIECE OF IT, WE'RE ONE OF THE FEW COMPANIES THAT DECIDED THREE YEARS AGO TO VERTICALLY INTEGRATE OUR CELL PACKS.
OUR FIRST CELL PLAN HAS COME ON LINE NOW IN OHIO. THE SECOND WILL BE IN SPRING HILL, TENNESSEE. THE THIRD WILL BE IN LANCING, MICHIGAN. AS THOSE PLANTS COME ONLINE, IT'S COMPATIBLE TO ALL ELECTRIC VEHICLES.
YOU'LL S THINGS LIKE 70% OF THE BATTERY PACK IN 15 MINUTES, REALLY BIG NUMBERS. SOME OF OUR CARS ON THE ROAD TODAY ARE 100-MILES AND 10 TO 15 MINUTES. THESE CHARGE TIMES ARE ONLY GOING TO COME DOWN. INFRASTRUCTURE IS PRETTY NICE WHEN YOU CAN CHARGE IN THE APARTMENT BUILDING OR HOUSE OR WHEREVER YOU'RE LIVING. YOU CAN PLUG IN AND CHARGE.
A LOT OF PEOPLE DO THAT. OVER 70% CUSTOMERS OWN EV REALLY TOPPING IT OFF. IF YOU LOOK AT THOSE CHARGE TIMES AND THAT KIND OF DUTY CYCLE, THE WORLD IS CHANGING VERY, VERY FAST. THE INDUSTRY AND ALL THE COMPANIES ARE DRIVING THAT WITH THE POWER, UTILITY COMPANIES. BY THE WAY, THIS IS A WIN/WIN.
PEOPLE SAY THEY CAN'T HANDLE IT. THAT'S NOT TRUE. IF YOU LOOK AT THE CARS AND TRUCKS PLUGGED IN THAT ARE STORINGS ENERGY THAT MAY NOT BE TAKING ENERGY FROM THE GRID, THOSE POWER COMPANIES TO TAKE THE PEAKS AND LEVEL THOSE OFF WHEN THERE'S HIGH CONDITIONING USE OR WHATEVER THAT. THEY CAN GO BACK AND FORTH AND USE ENERGY. CUSTOMERS WILL BENEFIT FROM THAT.
THEY'LL CHARGE IN A LESS EXPENSIVE TIME FRAME AND GIVE THAT BACK TO THE GRID. IT'S LESS EXPENSIVE THAN POWER COMPANIES CAPITALIZING NEW POWER PLANTS. THAT'S A TOUGH DEAL. >> THAT'S SORT OF A PICTURE OF THAT. >> REAL QUICK.
HOW MUCH WILL IT COST US? >> THE CORVETTE. >> OH THE CORVETTE. THIS IS $1,000 LESS THAN 106. THIS IS 104,000.
NOT A HALF A MILLION DOLLARS. IT'S RIGHT THERE IN LINE WITH A CORVETTE AND QUICKEST IN HISTORY. VERY EXCITING. >> YEAH.
MARK THANKS FOR SPENDING TIME .
Read More: 12 Essential NEW ZEALAND TRAVEL Tips
Read More: A Complete Beginner's Guide to Electric Vehicles