[MUSIC PLAYING] ALISTAIR WEAVER: If you want proof that the car industry is serious about EVs just look at the number of electric SUVs that are hitting the market. Tesla's once private playground has become a crowded field of talented newcomers. Here, we discuss our top three picks and reveal the Edmunds Top Rated Electric SUV for 2023. At Edmunds, we test over 300 vehicles every year, on the road and here at our private test track. We spend thousands of hours analyzing everything from technology to trunk space to deliver the definitive Edmunds Rating.
And if a vehicle is powered by electricity, we subject it to the famous Edmunds EV Range Test, delivering real-world range and efficiency numbers you can trust. In these awards we recognize the very best vehicles on sale today, not just those that happen to be launched in the last year.
And we've got separate trophies for EVs and those powered by internal combustion. Here's how he arrived at this list. For the past year, our testing team has driven every electric SUV you can buy– from the Chevy Bolt EUV, to the Audi Q4 e-tron, to the Rivian R1S.
After collecting the data and breaking down the numbers, we've determined the best models you can buy. Here are the finalists for Edmunds Top-Rated Electric SUV for 2023. [MUSIC PLAYING] LAUREY MCCAY: BMW iX, let me tell you, I freaking love the fact that it looks like Iron Man. I know some people might think it's cheesy, but I love it. EMME HALL: So first of all, this thing is giant, right?
And when I first saw it, I was like, there is no way that we are going to get 300 miles of range out of this.
And then we went and we got like 377 of range. I mean, I was so wrong about the range. RYAN ZUMMALLEN: And then, second, the interior is legitimately daring and opulent in the amount of style and comfort that you get inside. EMME HALL: You know what?
If you're gonna go big, go all the way. Yeah, put the crystal in there. Why not? Live a little! I love that the sunroof will just darken just by pressing a button so it kind of keeps the temperature inside the car really cool.
But– [LAUGHS] my favorite thing is 4D bass, because it like brings in the beat of the music, like into your seat. It's like, I don't know, it's like the bass kind of surrounds you. And I just think it's so great. So you can like drive to the beat. As someone who Carpool Karaokes all the time, that feature is amazing.
RYAN ZUMMALLEN: I mean, if you want to stand out, then you've got to get the iX.
But I mean, if you want to fit in, you can always get a Tesla. So the great thing about the Niro EV is even if you don't have experience with electric vehicles, you can hop right in and immediately know how everything works. EMME HALL: So the Kia Niro EV has an estimated range of right around 250 miles, but I know that in our Edmunds testing, we got way over that. And that's always such a pleasant surprise, when a vehicle performs better than you expect it to.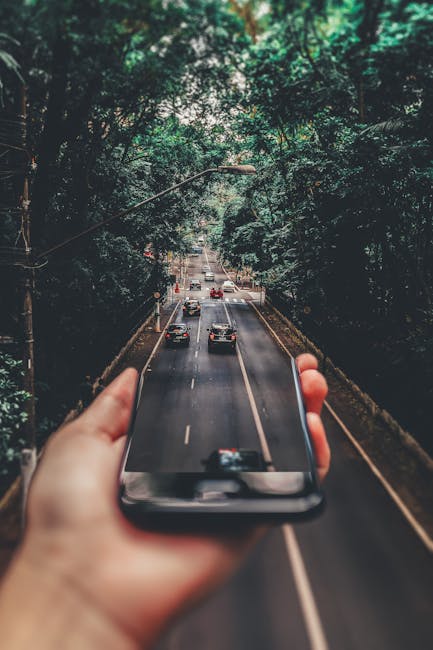 JONATHAN ELFALAN: So the Nrio is actually 6 and 1/2 inches shorter than a Volkswagen ID.4, but it offers more passenger space than an ID.4, which is kind of surprising because an ID.4 isn't exactly small on the inside. And even our 6 foot 5 editor-in-chief could fit in the back seat comfortably.
RYAN ZUMMALLEN: The Niro EV comes with a 10-year warranty, which is a hallmark of Kia vehicles. But now, you get to have it on an EV too. EMME HALL: And listen, if you don't have a lot of coin to spend but you still want a lot of features, Kia's where to go. RYAN ZUMMALLEN: The Ioniq 5 has super cool retro styling, there's no question about it. But there's nothing retro about the way it drives.
LAUREY MCCAY: It's like a Stranger Things vehicle. It's like in the '80s, but also sci-fi, all at the same time. Ooh, I'm liking it even more as I'm talking about it! JONATHAN ELFALAN: So Ioniq 5 also comes with an 800-volt architecture powertrain. What that means is that it allows you to charge super quick, and it's something that only much more expensive EVs have the Porsche Taycan, the Audi e-tron, the Lucid Air.
When we had it out at our test track, I got to really put the hammer down, and it was surprisingly fun to drive. And then, you get out and you get into the back seat, and you've got a ton of space. You've got also a really nice amount of cargo capacity.
So it can really be almost anything to anybody. LAUREY MCCAY: You're getting a lot of bang for your buck, and I think that's another reason why we've chosen this Ioniq 5 for our list.
ALISTAIR WEAVER: What we were looking for here was an electric SUV for the real world, a vehicle that does more than just seduce with a flashy feature or ludicrous performance. [MUSIC PLAYING] Judged from this perspective, there was a clear winner.
The Hyundai is the best example of how an EV should serve its buyer. From its rest-easy range– [WHOOSH] [WHOOSH] –to its cabin tech– [WHOOSH] [WHOOSH] –to its versatility and inimitable style. That's why the Hyundai Ioniq 5 is Edmunds' Top Rated Electric SUV for 2023.
[WHOOSH] [WHOOSH] [MUSIC PLAYING].
Read More: Drag Race! 2022 Ford Shelby GT500 vs. 2022 BMW M4 | Power, Top Speed, U-Drag & More