[MUSIC PLAYING] ALISTAIR WEAVER: The only constant in today's electric car world is change. It's a rapidly-growing market, and the contenders for our Edmunds Top Rated Electric Car Award range from well under $30,000 to almost $200,000. We'll talk about electric SUVs in another award, but here we're picking our top three EV cars before naming the Edmunds Top Rated Electric Car for 2023. At Edmunds, we test over 300 vehicles every year– on the road and here at our private test track.
We spend thousands of hours analyzing everything from technology to trunk space to deliver the definitive Edmunds rating.
And if the vehicle is powered by electricity we subject it to the famous Edmunds EV range test, delivering real-world range and efficiency numbers you can trust. In these awards, we recognize the very best vehicles on sale today, not just those that happen to be launched in the last year. And we've got separate trophies for EVs and those powered by internal combustion. This year, we tested all the hottest EVs, from the cheap and cheerful Mini Cooper SE to the luxurious Mercedes-Benz EQS. Neither of those made our top three, though, and nor did the new Lucid Air, which we bought with our own cash.
Great in some areas, the Lucid's quality concerns stop it troubling the class leaders.
But enough of those that didn't make it. We're big fans of three very different EVs for three very different reasons, but only one can be crowned an Edmunds Top Rated. [MUSIC PLAYING] LAUREN MCCAY: Three words to describe the Model 3, I would say quick, fun, and sleek. I have driven some quick cars, I've had some great experiences, but when I hopped in that Model 3?
Man, game-changer. The fun, like kid part of me just wants to just– full throttle, but safety first, of course. EMME HALL: Yeah, so in the interior of the Model 3, you are not going to want to leave any soda cans or fast food wrappers in it because it is so clean. Everything is just like these crisp lines, and there is nothing there that doesn't need to be there. The Supercharger system is reliable.
They actually work. Other private networks sometimes are not quite as good. RYAN ZUMMALLEN: The over-the-air updates are really cool. I mean, you never know what you're going to get, with new games or even more range. You could just wake up go out to your car in the morning, and it's almost a new car.
EMME HALL: I mean, an over-the-air update could also mean a quicker car. That is not out of the realm of possibility because Teslas are basically rolling computers. So they can just– [MAKES TYPING NOISES] –update some software, and boom, you got a faster car. [MUSIC PLAYING] JONATHAN ELFALAN: The Taycan is still very much a Porsche. And what Porsches are good at is delivering performance, precision, and actually doing a really good job of keeping things comfortable.
EMME HALL: I love that Porsche took an 800-volt architecture– which is just a fancy way of saying it can accept a really quick charge– and then combined that with all of the great driving dynamics of a Porsche, and it's an EV. Those two worlds are coming together in like perfect synergy. JONATHAN ELFALAN: Coolest thing about the Taycan, you can get it in a sedan or as a wagon, the Cross Turismo. I mean, picture a 911 with a big old caboose. That's the Cross Turismo.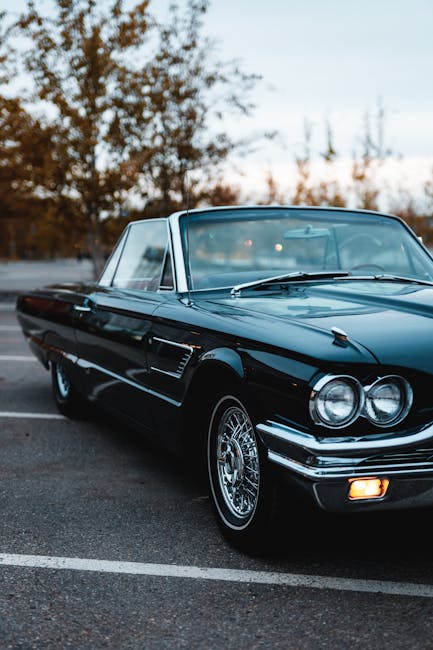 I find it better looking than the regular Taycan sedan because I'm like, I could use this. Like, this would fit my surfboards. It's going to fit my kids.
But it's still going to deliver an amazing driving experience. And that, to me, is super attractive.
EMME HALL: The fact that I've got all of the handling components that a regular gas-powered Porsche has, just in the EV, makes it really fun to drive. I still have that instant torque that I like. Also, I'm pretty sure that you can get it in a pink color with a purple interior. Hello! A pink car with a purple interior?
That's amazing! I mean, look, if I won the lottery and I had like an extra $100k, $150k to spend, I would completely buy a Taycan, con as long as it was the pink one with the purple interior, because it's so cool! [MUSIC PLAYING] RYAN ZUMMALLEN: Two reasons why the Bolt EV should be Top Rated– price and price.
No, I'm just kidding. JONATHAN ELFALAN: Price has always been a barrier for a lot of people.
So the fact that Chevy has dropped the price of the Bolt this year makes it more accessible to a lot of people. The amount of range that you get for the price is insane. EVs are well-suited for city environments. So if you have a car with a small footprint, it's actually much more easy to maneuver around the city or tight parking lots. It's got zippy handling that's really fun to whip around corners.
RYAN ZUMMALLEN: I know this is a small car, but inside, there's actually tons of space. And that goes for taller passengers– no problem. And also, if you want to fill it up with a bunch of stuff, there's lots of cargo space too. It turns out when the price is this low, it makes everything about the car feel better.
LAUREN MCCAY: The Bolt EV is a nice car, but given the price, it makes it an amazing car.
Like not even being dramatic, seriously, an amazing car. [MUSIC PLAYING] ALISTAIR WEAVER: This upright and efficient little Chevy is easy to drive– [WHOOSH] [WHOOSH] –easy to fit in– [WHOOSH] [WHOOSH] –easy to love– [WHOOSH] [WHOOSH] –and extraordinarily easy to afford. Above all, value is at the heart of why the Chevrolet Bolt EV is Edmunds Top Rated Electric Car for 2023. [WHOOSH] [MUSIC PLAYING].
Read More: 10 Best SUVs for Seniors in 2023