Seniors are no different than anyone else. They want practical and reliable SUVs that they'll enjoy driving On top of that, though, there's certain features offered in SUVs that are perhaps more important to seniors than other drivers. Join us as we explore, in no particular order, 10 of the Best SUVs for Seniors on the market today. Okay, let's get started. The Honda CR-V has a whole new look inside and out as it was fully redesigned for the 2023 model year to be larger, more modern and offer more passenger space while still keeping that highly practical side that seniors and others love.
The new infotainment system is relatively easy to use and now comes standard with a 7 inch (18 cm) display and Apple CarPlay and Android Auto compatibility. Higher trim levels bump up to a 9 inch (23 cm) display and wireless Apple and Android compatibility which makes using your phone for navigation a breeze. Seniors with reduced hand strength will appreciate that push button start is standard across all models as is a capless fuel tank. Seniors will love the safety technologies found in the CR-V which are too numerous to list entirely but include a Collision Mitigation Braking System that automatically applies the brakes to help avoid an imminent collision with another vehicle, pedestrian or object as well as a Traffic Sign Recognition System that scans speed limit signs and displays the limit in the driver information center.
Although the new model hasn't been tested for safety yet, the previous model received a Top Safety Pick rating from the Insurance Institute for Highway Safety and a 5-Star rating from the National Highway Traffic Safety Administration, also known as NHTSA.
The CR-V is available in both a traditional gas powered model as well as hybrid. Fuel economy rating for the gas-only model come in at 28 mpg (8.4 L/100km) in the city, 34 (6.9) on the highway for a combined fuel efficiency of 30 mpg (7.8 L/100km).
The hybrid model, naturally, comes in much highway at 43 mpg (5.5 L/100km) in the city, 36 (6.5) on the highway and 40 (5.9) overall. Prices for the Honda CR-V start at $31,110 before destination, taxes and other fees.
Next on our list is a small, funky subcompact SUV from Kia the Kia Soul.
The Soul has a lot to offer seniors that are young at heart, including a practical cabin that has a fun, youthful feel as well as more than enough room for both people and cargo. Prior to 2023, the Soul was offered with an alternative turbocharged engine but now that option is gone, leaving a 2.0-liter, 147 horsepower engine that because of the Soul's small stature, actually manages to have enough pep to keep things interesting around town. Seniors will appreciate the Soul s fuel economy which comes in at 28 mpg (8.
4 L/100km) in the city, 33 (7.1) on the highway and 30 (7.8) overall Standard safety technologies include standard forward collision warning with automated emergency braking as well as lane departure warning with lane-keeping assist.
With an aggressive base price under $20 kay, seniors may have enough left in their budget to upgrade to higher trim levels that not only offer additional safety technologies but also include heated seats, a heated steering wheel and a push-button ignition with keyless entry. If you are a senior that feels that you simply can't go wrong with buying a Toyota, the Toyota Corolla Cross might just be the SUV for you.
The Corolla Cross is a smaller alternative to Toyota's incredibly popular RAV4 that seems designed with the senior driver in mind. The front doors open wide and offer easy access in and out and controls are easy to reach as well as to use. Push button start is available on most trim levels and the infotainment screen is mounted high, which makes it both easy to see as well as reach. Cargo capacity is adequate, however, seniors may want to consider the optional power liftgate. When it comes to safety, seniors will enjoy a sense of comfort knowing that the Corolla Cross received a Top Safety Pick Plus designation from the Insurance Institute for Highway Safety in addition to a suite of standard safety features including amongst others, Forward Collision Warning, Lane Departure Alert with Steering Assist and Road Sign Assist.
Fuel economy is impressive and comes in at an average 32 miles per gallon (7.4 L/100km) while pricing is quite reasonable, starting at just $22,445. Coming in at number 7, we have the newly redesigned bold-looking 4th generation Hyundai Tucson.
The new Tucson is substantially better than the previous model due to better handling, a quieter ride, and larger cargo area and rear seat space. Although there's aspects of the Tucson that some seniors may not love, such as the lack of a physical knob to control volume, the Tucson more than makes up for it in the area of safety having received a Top Safety Pick Plus designation from the Insurance Institute for Highway Safety as well as featuring numerous standard and optional advanced safety technologies.
As with some other SUVs on this list, the Tucson is offered as a gas-only model that gets an average 29 miles per gallon (8.1 L/100km) , and the hybrid model that jumps up to an average of 37 miles per gallon (6.4 L/100km) For seniors unfamiliar with Hyundai, beyond a perfect reliability rating from Consumer Reports, Tucson owners enjoy a much longer warranty than is typically offered by auto manufacturers that includes 5 years or 60,000 miles of limited warranty in addition to complimentary maintenance for the first 3 years or 36,000 miles.
Prices for the Hyundai Tucson start at $26,450 The standard all-wheel drive Subaru Forester compact SUV pops up at number 6. Subaru has a winning formula when the Forester that seniors are sure to appreciate As it straightforward and simple to use without all the frills sometimes found in competing SUVs.
The cabin is easy to enter and exit and driving position is good, resulting in excellent visibility and fuel economy is commendable at an average of 29 miles per gallon (8.1 L/100km) The back seat is spacious and comfortable enough for adults even on road trips. Cargo space is generous for its vehicle class, offering more space behind the back seat than most competitors. The Forester received a Top Safety Pick Plus designation from the Insurance Institute for Highway Safety, and Seniors will enjoy a suite of standard advanced safety features offered in the Forester that include Automated Emergency braking, lane departure warning with lane keeping assist, and adaptive cruise control amongst others as well as multiple optional advanced safety features. The Forester comes in higher than average in Consumer Reports reliability ratings and prices start at a little over $26,000.
The number one selling SUV in the country comes in at number 5 with the Toyota RAV4. The RAV4 is available multiple configurations including a gas-only model, a hybrid model as well as a plug-in hybrid model called the RAV4 Prime. Although all three are appealing in their own right, the slightly more expensive hybrid model deserves seniors attention as average fuel economy jumps by 10 miles per gallon. For those seniors with a lead foot, the hybrid model not only offers faster acceleration than the gas-only model but is quieter as well. Overall, across all models, the RAV4 has a lot of standard features that seniors will appreciate including a wi-fi hot spot as well as wireless Apple Carplay and Android Auto which makes using your smartphone for navigation, exceedingly simple.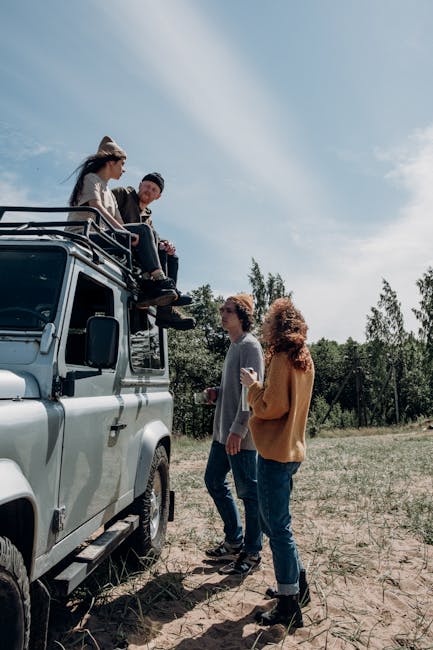 Seniors will be comforted by the presence of multiple standard advanced safety technologies found in the RAV4, including automated emergency braking with pedestrian detection, standard lane-departure warning with lane-keeping assist, and adaptive cruise control. Prices for the RAV4 start in the mid-$27,000 range. for the gas-only model but we think the extra $2650 to get the hybrid model is well worth it for the jump in fuel economy and the fact that it comes standard as all-wheel drive. Somehow this list wouldn't feel complete without the next SUV on our list, the Mazda CX-5. Mazda's have been incredibly popular over recent years and the CX-5 is no exception as Consumer Reports calls it one of the best small SUVs , in part due to a quiet cabin and an enjoyable, comfortable ride that stands out in its class.
Seniors will enjoy that all CX-5 s now come standard as all-wheel drive and offer a strong suite of standard safety features which includes Forward Collision Warning, Automated Emergency Braking with Pedestrian Warning, Blind Spot Warning and Rear Cross Traffic Warning. There are a couple downsides for seniors to the CX-5 that we should note including its infotainment system isn t intuitive at first and fuel economy isn't as high as some competitors at an average of 26 miles per gallon (9.0 L/100km).
However, safety ratings are top notch with the CX-5 receiving a Top safety Pick Plus designation from the Insurance Institute for Highway Safety and a 5-star rating from NHTSA. Prices for the Mazda CX-5 start at just under $27,000.
The 2nd Subaru appears on our list at #3 with the Crosstrek. The Crosstrek is an exceedingly practical SUV that offers the whole package. In fact, it s ranked number one by Consumer Reports in the compact SUV vehicle category. Seniors will appreciate that the Crosstrek comes standard as all wheel drive and offers impressive ride comfort as it drives more like a car than SUV. In addition, the Crosstrek offers a roomy back seat and an easy to use infotainment system.
The Crosstrek is a rare SUV in that it comes standard with a manual transmission.
In this configuration, advanced safety technologies such as Forward Collision Warning and Automated Emergency Braking are not available as buyers need to upgrade to at least the Sport Trim level to get an automatic transmission and these and other advanced safety technologies. Regardless of transmission choice, overall safety ratings are off-the-charts with the CrossTrek receiving a Top Safety Pick Plus designation from the Insurance Institute for Highway Safety and a 5-star rating from NHTSA. Seniors won t have to worry about spending too much time at the pump with the CrossTrek, as fuel economy ratings come in at an average of 30 miles per gallon overall (7.8 L/100km) The base model CrossTrek starts in the mid-$23,000 range but we recommend upgrading to at least the Sport trim level which starts at just under $28,000.
In the number 2 spot, we have one of the hottest SUVs on the market today… the 3-row midsize KIA Telluride. Now Seniors as a group may not need larger 3-row SUVs often but we can't forget that seniors are just like anyone else and have a variety of wants and needs, including some that want or need larger SUVs.
The handsomely styled, yet somewhat aggressive looking Telluride, is genuinely an impressive SUV, that landed a near perfect overall score from Consumer Reports of 97 out of 100, putting it into the top spot of midsize 3-row SUVs.
There's a lot for seniors to like about the Telluride. The cabin of the Telluride pushes into the luxury category. Seniors will enjoy features like standard push-button start and the 12.3″ infotainment system that is easy to use.
Seniors that need an SUV for towing a small or medium sized camping trailer will love the Telluride, as it can tow up to 5,500 pounds (2494 kg) when properly equipped. The Telluride performs strong in the area of safety as it received a Top Safety Pick designation from the Insurance Institute for Highway Safety, and features an entire suite of standard advanced safety technologies that are too numerous to list. Fuel economy ratings aren't exciting but are roughly on par with competitors at 23 miles per gallon overall (10.2 L/100km) The Telluride technically starts at $35,690, but dealers oftentimes add additional markups due to high demand and low inventory. The last vehicle on our list is clearly not an SUV but give us a moment to explain.
The Ford Maverick is an extraordinarily popular small 4-door crew cab pickup truck that is built on the same platform as two Ford SUVs, the Ford Escape and the Ford Bronco Sport. Of course, just because it s built on a platform shared by SUVs doesn't make it an SUV and we get that but we wanted to mix this list up a little at the end as some seniors love trucks just like anyone else. Active seniors will love the Maverick's low height of the 4 1/2 foot (1.37 meter) long truck bed that makes it easy to load an unload.
They'll also love the fact that it comes standard as a hybrid that sips instead of gulps fuel due to a superb fuel economy of 42 mpg (5.
6 L/100km) in the city, 33 (7.1) on the highway, and 37 mpg (6.4) overall. Seniors that enjoy outdoor life or haul payloads often will appreciate the Maverick's payload capacity of 1,500 lbs (680 kg) and towing capacity of up to 4,000 lbs (1814 kg) depending on configuration.
A relatively easy to use 8.
0 inch (20 cm) touchscreen infotainment systems well as onboard wi-fi hotspot. When it comes to safety, the Maverick is solid as it features multiple advanced safety features such as Forward Collision Warning and Automatic Emergency Braking with Pedestrian Detection while other advanced safety systems are available on higher trim levels. Starting prices for the Ford Maverick are very reasonable, starting at a little over at just $22,000 for the base model. Thanks for watching..
.hope you enjoyed the video!.